News
Monday 29 August 2022
Joint Scientific and Educational Projects in Papua (Indonesia)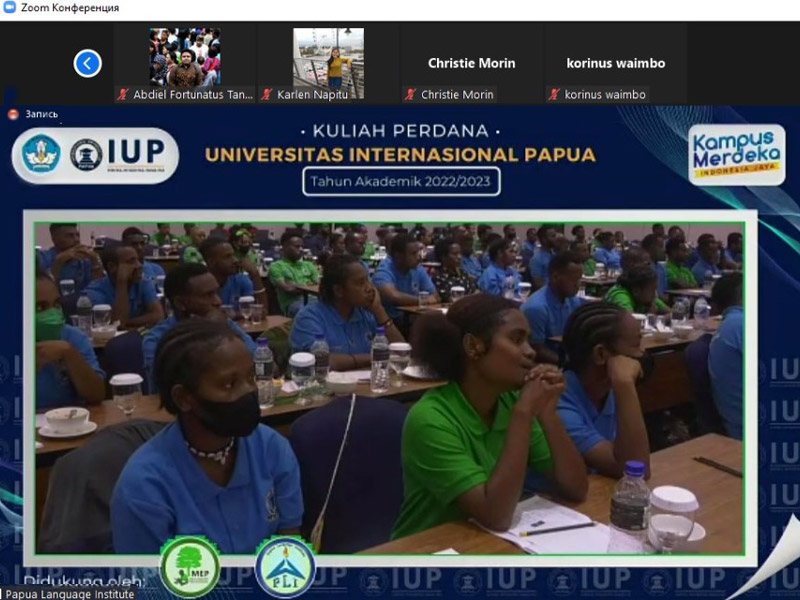 On the 29th of August 2022, an international conference was held.
The prominent event brought together representatives, teachers, and students of educational institutions from Indonesia, Russia, the USA, Israel, and the other countries. Nikolai Miklukho-Maclay, the Head of the South Pacific Region Study Center of the Southeast Asia of Australia and Oceania Center (the Institute of Oriental Studies) and the Head of the Miklouho-Maclay Foundation, presented scientific and educational projects for possible joint implementation with the expert support of the Center for the Study of the South Pacific Region, the Institute of Oriental Studies (the Russian Academy of Sciences), and the Researchers Association of the South Pacific Region.
Mr. Lukas Enembe, the Governor of Papua, delivered a welcoming speech opening the conference. The following speakers took part in the conference: Dr. Isak Morin (Rector of the Papua International University), Samuel Tabuni (Founder of "Yayasan MEP" and the International University of Papua, Head of the Papua Linguistic Institute), Brooke Williams Ross (Founder and Director of the Indonesian Educational Partnership, USA), Yossi Dagan (Mayor of Samaria Municipality, Israel).