Persons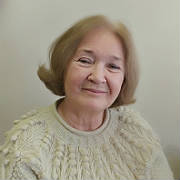 Simonia
Aida
PhD in Economics
IOS RAS » Center for Southeast Asia, Australia and Oceania » Leading Researcher
Scientific Interests
She is an expert of the Russian International Affairs Council and the ASEAN Centre at MGIMO-University.
Sphere of scientific interests at the moment − political and socio-economic development, the situation of religious and ethno-confessional relations in Myanmar (Burma).
Education
She graduated from the Burmese Department of the Oriental faculty of Leningrad (St. Petersburg) University, and interned for one year at Rangoon University (Burma).
---
Author of over 100 scientific papers, including monographs: Burma: foreign economic relations (Moscow, Nauka, 1979); Oil and gas in South-East Asia (Moscow, Nauka, 1984); Myanmar: the transition to a market economy (1988-2011) Moscow, IV RAS, 2012; The Electoral system and electoral processes in the countries of Indo-China at the present stage (Moscow, 2016, co-authored with N. N. Bektimirova, I. N. Lipilina). As well as chapters and sections in collective monographs and textbooks for Moscow State University (MSU) and MGIMO University: The elites of the East (Moscow, MSU, Kluch-C, 2011); Christianity in South and East Asia: History and Modernity (Moscow, MSU, Kluch-C, 2016); The history of countries of Asia and Africa after the Second World War. Textbook for undergraduate (Moscow, MGIMO University, Yurayt, 2016)