News
Tuesday 25 April 2023
A representative of the Institute of Oriental Studies of the Russian Academy of Sciences was on a mission to Japan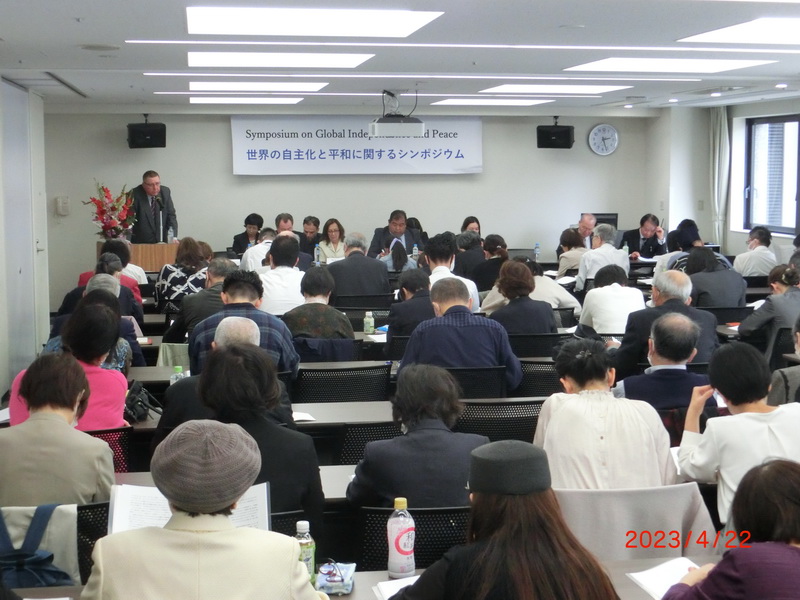 Head of the Department of Korea and Mongolia at the Institute of Oriental Studies, RAS, Alexander Vorontsov visited Tokyo from April 21 to 25, 2023, at the invitation of the "Forum for the 21st Century for Independence," where he participated in the international symposium "Global Independence and Peace," where he delivered a report on "The current state of Russia, solidarity with the global South and prospects for resolving the crisis in Ukraine" on April 22.
In addition to Japanese experts and public figures, professors from La Sapienza University in Rome, the National Autonomous University of Mexico and others participated as speakers at the event. In total, the conference was attended by about 200 people. The presentation of the Russian representative was well received by the audience with special attention.
The organizers of the forum stressed their satisfaction with the fact that the Russian scholar was able to take part and asked him to speak on the announced topic (his written report was translated from English into Japanese, printed out and distributed among the audience). Thus, this report was given special attention by the organizers.
One of the reasons for this was the following. At the present time in the media space of Japan an information blockade has been established in which a total monopoly of official Washington's assessments of what is happening in the world and around the Special Military Operation has been established, a total control of the news flow by the American media, which does not allow any alternative sources of information to penetrate. As a result, Japanese sympathizers of Russia, who were among the majority of those attending the conference, being distrustful of the official media, have no access to news of any other origin. Against the background of the West's implanted assertion that Russia was weak and losing the war in Ukraine, listeners, for example, asked the Russian representative "whether Russia has the resources, the strength, the political will to continue fighting for another year, if necessary. The affirmative answer to this question, as well as adequate information about the real state of affairs on the Special Military Operation fronts and inside Russia, was received by Japanese colleagues with sincere relief and enthusiasm.
The organizers of the symposium also videotaped the speakers' presentations, the link to which is attached:
The video concerning the Symposium on Global Independence and Peace held on April 22, 2023