News
Sunday 26 December 2021
Archaeological Expedition to Gebel Barkale (Sudan): Results of the 2021 Field Season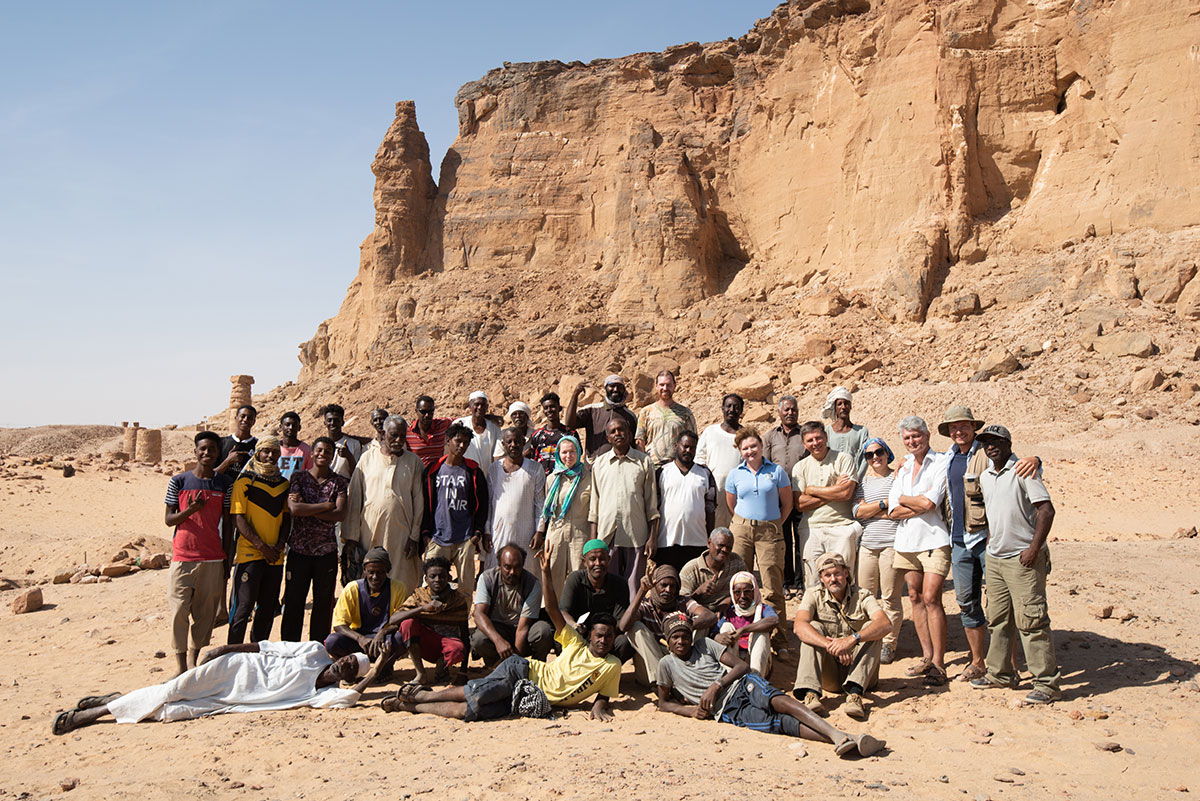 On the 26th of December 2021, the second field season of the Russian-Sudanese archaeological expedition to Gebel Barkale (Republic of Sudan) ended (29th of November - 26 th of December, 2021).
The expedition contributes to international efforts of exploring the ancient capital temple area of the Kushite kingdom, Napata, which is on the UNESCO World Heritage List.
The expedition is being implemented on the basis of the Nile Valley Archeology Center of Oriental History Department of the Institute of Oriental Studies (the Russian Academy of Sciences) in cooperation with the Monuments and Museums National Corporation of Sudan. An important part of the project is the usage of modern technologies in archeology (GIS, 3D modeling, satellite imagery analysis, and aerial photography) and natural science methods. The work of the expedition is focused on development and promotion of an integrated approach to the study of archaeological sites in the Nile Valley, as well as cooperation between various academic institutions.
In addition to the staff of the Institute of Oriental Studies, the expedition was attended by the researchers of the Institute of Archeology (the Russian Academy of Sciences), the Metropolitan Archaeological Bureau and the National Corporation of Antiquities and Museums of Sudan.
The territory of the expedition covers an area of ​​about 20,000 sq. m. It is located near the Great Temple of Amun and, according to magnetic reconnaissance data, hides at least 3 unexplored temples of the Meroitic time (4th century BC - 4th century AD).
In the year 2021 the expedition members' efforts were focused on the study of the B 1700 palace complex, erected to the north of Amun Great Temple. 4 pits were laid in the corners of the building, the construction plan was refined, the stratigraphy was studied in detail, archaeobotanical and archaeozoological materials were collected, and palynological studies were carried out. New finds, architectural details, and a previously unknown entrance area in the northern corner of the building were documented. In the eastern corner, the first burial in B 1700 was discovered.
In the new season, the studies of the massive ceramic fault continued, which started in the year 2020. The ceramic fault was formed in the 1st millennium BC. It consists mainly of fragments of bread molds - wastes of large-scale and long-term grain production at the temple of Amun. The study of mass ceramic material from the dump makes it possible to approach the solution of important socio-economic and religious issues related to the functioning and role of the cult of the Egyptian deity in the Kushite kingdom.